Background
Hidde has a solid background in corporate commercial life up to CEO level for major international brands. A certified consultant and transformational coach, his focus on business development is founded upon a desire to harness the power of a positive culture to create sustainable growth within the international corporate environment. Starting his educational life in law, Hidde has an eye for detail and critical thinking which lies alongside his passion for contributing to authenticity and a deeper connection within the global community.
Specialism
With his open mind, compassionate attitude and conscious purpose, Hidde focuses on challenging organisations and individuals to reconnect with their true selves to create clarity and higher consciousness in their personal and professional lives. His guidance helps clients to unwrap the gift of judgments and negativity and transform them into authentic power and creativity.
In his own words
"My life purpose is to transform prejudice and negativity into authentic power and creativity. I firmly believe that this contributes to a better world.  I aim to replace outdated ways of thinking with a purpose driven, enlightened approach to every day behaviours and long term goals."
---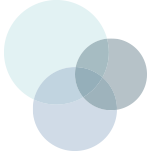 Powerful Trinities:  Physical – Mental – Spiritual
MENTAL: Hidde's expertise relates to the development of consciousness.
SPIRITUAL: The path from mental consciousness leads to spiritual energy being awoken.